Tuesday's cross crit was absolutely an eye-opening and refreshing pause-and-reflect button to my progress. I am glad to have another set of fresh eyes in my work at today's Pimp My Project session with an architect. It is crucial to occasionally pause and reflect on all the work I have done so far and think whether it makes sense and whether it still excites me to go in that direction. If I just keep going without much pondering, I may end up in a one-dimensional black hole.
I could still remember how excited I was when doing my very first fold out drawing – my free-flowing thoughts were instantly visualised on paper in a semi-mindless state, which generated more ideas. However, my project is now branching out in a rigid, conventional, not-exciting-and-challenging-me-anymore way. The past two tutorials were monotonous compared to those before the Romanian trip, and I felt like I wasn't generating inventive work. Not to say the conventional route is negative, but my big idea did not start with flat-pack homes or easily-assembled Prouvesque/Segalistic structures, it is about duration of homes, the imaging of homes onto house (vice versa). How time is my design brief, explored and debunked with the pinhole experiments. How could design be influenced by the observer's vs. occupant's points of perspective and the theatricals of home.
I watched 'Now You See Me' and was bewildered by how a simple rabbit mirror box trick is scaled up to a mirrored warehouse to bend the mind into believing that a space is empty when it's not. How a device can be transformed into a inhabited space. This led me to think – what if I scale up my pinhole camera into a room that fits a person or more, and play with the capturing and displaying of an upside-down-outside world onto the inside space. The photography works on a principle that the real image is inverted when light passes through the pinhole. Could the image be 3dimensionalised by furniture or translucent partitions?
In this making my room a camera obscura, I could play with multiple exposures and overlay the image with trace paper as partition walls or using furniture to create an anamorphic image of the outside world. I wanna explore how I could fold in the outside into the inside and vice versa to create a feel for the environment for people living in the space and people observing the space from outside. How I could materialise the senses of home – eg: a wall membrane that vibrates with the sound of people talking or a memory wall that captures the duration imprints of a home or a mirror that reflects the visual senses in multiple dimensions. Can the inside be displayed as a negative of the outside (like the negative pinhole prints become positive after Photoshop editing) ?
What about the literal framework of house as a physical envelope that I have developed so far? It does not need to be constrained by a square grid, it must be more flexible and offers greater variety of shapes and size for the occupants to decide. Like this thing I saw in the science museum (an assembly of triangles can form a hexagon) :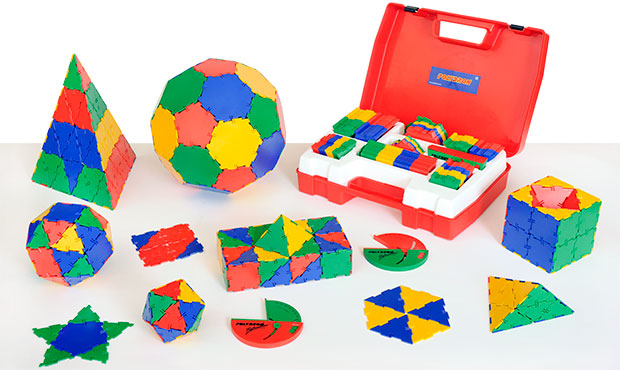 The idea of translating the camera construction into a building/house construction is another thing to explore. Raw, found materials, easily assembled by a person in a short time. If a camera can be collapsed, folded, stretched out or rotated to manipulate exposure – Can a house do the same?